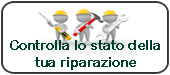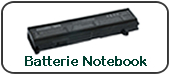 Chi Siamo
Privacy e Condizioni
Garanzia
Negozi
ASUS VGA GEFORCE RTX 4080, TUF-RTX4080-O16G-GAMING, 16 GB GDDR6X, 3DP/HDI, 90YV0IB0-M0NA00
Prezzo:

€

1.830,00

IVA inclusa

Cod. art.:
90YV0IB0-M0NA00
Marca:
ASUS
Unità di misura:
PZ
Disponibilità:

Disponibile

Quantità:
Descrizione
ARMED FOR FLOW
The NVIDIA Ada Lovelace architecture elevated by buffed cooling and power delivery,
and backed with an arsenal of rugged reinforcements to cover your six.
Lock, load, and dominate with the TUF Gaming GeForce RTX® 4080.
ARMED FOR FLOW The NVIDIA Ada Lovelace architecture elevated by buffed cooling and power delivery, and backed with an arsenal of rugged reinforcements to cover your six. Lock, load, and dominate with the TUF Gaming GeForce RTX® 4080. - Multiprocesadores de streaming NVIDIA Ada Lovelace: Hasta el doble de rendimiento y eficiencia energética
- Tensor Cores de 4.ª generación: Hasta el doble de rendimiento de la IA
- RT Cores de 3.ª generación: Hasta 2X rendimiento en ray tracing
- Ventiladores de Axial-tech ampliados para ofrecer un 23 % más de flujo de aire
- Los baleros de ventilador de doble bola duran hasta el doble que los diseños convencionales
- Los condensadores de grado militar clasificados para 20,000 horas a 105°C hacen que la línea de alimentación de la GPU sea más duradera
- Exoesqueleto de metal agrega rigidez estructural y ventilaciones para aumentar la disipación de calor
- Auto-Extreme fabricación automatizada de precisión para una mayor confiabilidad
- El software GPU Tweak III proporciona ajustes de rendimiento intuitivos, controles térmicos y supervisión del sistema
Processore
Processore grafico / fornitore
NVIDIA
Processore grafico
GeForce RTX 4080
Risoluzione massima
7680 x 4320 Pixel
CUDA
CUDA cores
9728
Frequenza del processore
2625 MHz
Velocità dell'orologio boost del processore
2595 MHz
Frequenza del processore (modalità OC)
2625 MHz
Numero massimo di display per videocard
4
Tecnologia di processo parallela
Non supportato
Memoria
Memoria Grafica Dedicata
16 GB
Tipo memoria adattatore grafico
GDDR6X
Ampiezza dati
256 bit
Velocità di trasferimento dati
22,4 Gbit/s
Connettività
Tipo interfaccia
PCI Express 4.0
Quantità porte HDMI
2
Quantità DisplayPorts
3
Versione HDMI
2.1a
Prestazione
Sintonizzatore TV integrato
Versione OpenGL
4.6
versione HDCP
2.3
HDCP
Design
Tipo di raffreddamento
Attivo
Numero di ventole
3 ventola(e)
Colore del prodotto
Nero
Gestione energetica
Minima alimentazione di corrente
750 W
Connettori supplementari di alimentazione
1x 16-pin
Consumi
75 W
Dimensioni e peso
Peso
1,97 kg
Larghezza
72,6 mm
Altezza
150 mm
Profondità
348,2 mm
Dati su imballaggio
Larghezza imballo
425,9 mm
Profondità imballo
266 mm
Altezza imballo
99 mm
Peso dell'imballo
2,99 kg
Tipo di imballo
Scatola