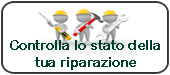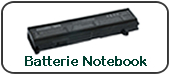 Chi Siamo
Privacy e Condizioni
Garanzia
Negozi
APC BATTERIE SOSTITUTIVE PER SU2200/3000RMI3U SU5000I
Prezzo:

€

546,00

IVA inclusa

Cod. art.:
RBC12
Marca:
APC
Unitą di misura:
PZ
Disponibilitą:

Disponibile

Quantitą:
Descrizione
RBC12 Caratteristiche generali
Batterie sostituibili a "caldo" Installazione plug-and-play

Tipo batterie Batteria al piombo ermetico esente da manutenzione con elettrolito sospeso
Montaggio batteria Stack batterie standalone
Expected Battery Life (years) 3-5
Quantità RBC™ 1
Nota sulla batteria ermetica sostitutiva RBC 12 is composed of two seperate battery cells. The Net dimensions are measured per cell.

Comprende: Tutti i connettori richiesti, Guida al riciclaggio delle batterie, Guida all'installazione, Imballaggio riutilizzabile

APC RBC12. Tecnologia batteria: Acido piombo (VRLA), Colore del prodotto: Nero. Peso: 10 kg, Dimensioni (LxPxA): 254 x 152,4 x 96,5 mm
Caratteristiche
Colore del prodotto
Nero
Tecnologia batteria
Acido piombo (VRLA)
Dati logistici
Codice del Sistema Armonizzato (SA)
85044090
Condizioni ambientali
Intervallo temperatura di funzionamento
0 - 40 °C
Range di umiditą di funzionamento
0 - 95%
Dimensioni e peso
Peso
10 kg
Dimensioni (LxPxA)
254 x 152,4 x 96,5 mm